Gun Metal Acrylic
Gun Metal Acrylic
£249.99 – £319.99 inc. VAT
Part of the Metallics Acrylic collection, Gunmetal Acrylic Showerwall features a gorgeous shimmering metal effect in-line with the latest design trends.
Available in a choices of widths, 1220mm & 900mm
Strong 4mm thick acrylic
Water resistant – suitable for bathrooms and showers
Each panel is 2440mm in height
Square edge profile
Watertight 10 year guarantee
No grouting required
Hygienic and easy to clean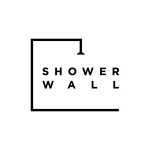 Gun Metal Acrylic Showerwall
The shine of metal has always been highly valued for its power of attraction making it ideal for industrial style bathrooms. Glittering with reflections of light Gunmetal Acrylic creates a gorgeous natural scheme in your home.
Achieve a modern luxury glass like finish with Showerwall Acrylic shower boards
The Showerwall Acrylic and Customs bathroom and shower boards are for those looking to make a cold, sleek, colourful design statement. With designs simply not available in any other form, these vibrantly coloured panels come in a wide range of styles there is sure to be a design to take your liking. If not you can even have your own designs up to 4.8m wide, printed upon special request.
Gun Metal Acrylic has a square cut profile edge and comes in a 4mm thick polycarbonate acrylic sheet.
Gun Metal Acrylic Showerwall is remarkably versatile as it can be fitted in a variety of applications because of its strong, durable qualities, including your bathroom or shower enclosure wall. Hard-wearing being made of 4mm thick polycarbonate acrylic and fully waterproof, it is long-lasting shower board. When fitted it forms a watertight seal making it a perfect alternative to bathroom tiles. The hygienic choice with stain-resistant properties and lack of joins making it the perfect low maintenance bathroom tile alternative with no messy porous grouts to contend with.
Gun Metal Acrylic shower wall boards come in 2 different sizes – 900mm and a 1220mm width. Without trims you can use sealant to form a waterproof seal making it an ideal choice for any bathroom wet wall. The square edge form makes it easy to fit. With 4mm thick acrylic patterns are printed onto the reverse side of the panel 4mm of acrylic create a glass like surface which looks great in your bathroom or shower. The Gun Metal Acrylic Showerwall panel is strong and durable to stand up to your daily bathroom rigours. You can have peace of mind with a 10 year guarantee when installed and fitted to manufacturer guidelines.
Finishing trims are not required when installing Showerwall Acrylic bathroom shower board panels.
Variations
SWACGUMESEZZ22000 – Gun Metal Acrylic 900mm Square Edge (SWA06)
SWACGUMESEZZ29000 – Gun Metal Acrylic 1220mm Square Edge (SWA06)

Panel size availability chart
Below is a table displaying the variety of Gun Metal Acrylic Showerwall sizes and edges available. The finished face is the final face of the panel visible.
| Panel size | Height | Thickness | Finished width | Weight |
| --- | --- | --- | --- | --- |
| 900 Square Edged | 2400mm | 4mm | 900mm | 10.5KG |
| 1220 Square Edged | 2400mm | 4mm | 1220mm | 14.5KG |
Please note that special custom Showerwall panels take up to 8 weeks to be fufilled.

10 year guarantee
Long term peace of mind
Showerwall
Manufacturered in the UK, Showerwall produce a range of wide wall panels as a cost/time effective, waterproof alternative to traditional tiling for your bathroom and home. Showerwall panels come in a variety of finishes including marble, acrylic and other custom decorative finishes.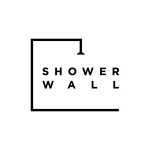 Additional information
| | |
| --- | --- |
| Dimensions | N/A |
| Profile | Square Edge |
| Size | 1220, 900 |
| Brand | Showerwall |
| Country of Manufacture | United Kingdom |
| Thickness | 10.5mm |
| Length | 2440mm |
| Width | 900mm Square Edge, 1220mm Square Edge, |
| Pack Size | Individual |
| Colour | Grey |
| Range | The Acrylic Collection |
| Sub Range | Metallics |
| Features | Cost effective, Easy clean, Easy to install, Fire rated, Hygeinic, Mould resistant, Suitable for wet and dry areas |
| Room Suitability | interior walls & bathrooms |
| Waterproof | Yes |
| Style | Sparkle & Shimmer |
| Finish | Acrylic |
| Material | Acrylic |
| Fire Rating | EN13501 |
| FSC | N/A |
| CE Marked | Yes |
| Code | SWACGUMESEZZ22000, SWACGUMESEZZ29000 |