Urban Concrete Matte Grey XL 1m Wide Shower Wall Panel 10mm x 1000mm x 2400mm
Urban Concrete Matte Grey XL 1m Wide Shower Wall Panel 10mm x 1000mm x 2400mm
In stock
The Urban Concrete effect panel is part of the natural range of wet wall cladding from the PROPANEL®. At a cheaper cost with less hassle than traditional, regular tiling, the XL Shower Wall is perfect as a feature wall with near seamless joins. This luxury styled panel can create a beautiful feature wall in any room not just your bathroom or shower enclosure.
Beautiful natural grey concrete finish
Matte finish
10mm thick – super strong
Each panel is 2400mm x 1000mm in size
Coverage of 2.4m²
Near seamless finish – less joins
Shower wall panels can be purchased individually
Quicker to install than tiles
No grouting required
Hygienic and easy to clean
100% Waterproof
100% Recyclable
Class 1 fire rated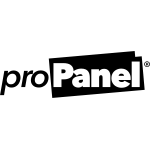 Urban Concrete Matte Grey 1m Wide XL Shower Wall Panel By PROPANEL®
Quicker than tiles and no messy grout – PROPANEL® XL wall panels are cost effective, stylish and waterproof
XL 1m wide shower wall panels give full waterproof coverage in a fraction of the time it takes to tile the same space. With no messy grout, XL shower wall panels simply go together with their tongue and groove edges and can go straight over the top of tiles to create a perfect wet wall. Quickly cut to size for shower enclosures or cover full walls, the shower wall panel is easy and quick to work with making it ideal for trades and DIYers.
The Urban Concrete 1m wide wall panel from the PROPANEL® XL range has a modern matte finish which looks great on any wall. With a beautiful natural grey concrete look it will stand out as a feature in any room, not just in your shower or bathroom.
Being 1m wide – twice the size of regular wall cladding – you have less joins or an even seamless finish in many shower enclosure installations.
All PROPANEL® XL shower wall panels come in a 10mm thickness, with a super strong close cell honeycomb engineered core.
In comparison to traditional tiles, the PROPANEL® XL shower wall range is easy and quick to install. It also comes with the benefits of being hygienic, easy to clean and maintain with a lower cost to install. Whats more there are no messy, expensive grouts to maintain.
What do I need to install PROPANEL® XL shower wall panels?
A relative flat even wall surface will be necessary. If installing to a partially tiled wall, they will need removing or alternatively pack the void areas where tiling does not exist to bring it relatively even. Extra adhesive can be used in a dot and dab effect to even out the XL panel installation.
Adhesive and silicone
High quality adhesive is required to fix the XL panels to your wall. We advise a super strength adhesive due to the extra size of the panel compared to regular wall cladding. A regular silicone for correct installation will be needed to run a small bead between joins to ensure a full waterproof seal.
Shower wall trims
For a shower wall or bathroom wet wall a combination of end cap trims to start and finish and internal corner trims join 2 panels together.
Example One: 2 wall shower enclosure (up to 1m each wall)
2 x 1m wide PROPANEL® XL Shower Wall panels
1 x PROPANEL® XL internal trim
2 x PROPANEL® XL end cap trims
4 x super strong adhesive
1 x silicone sealant
Example Two: 3 wall shower enclosure (up to 1m each wall)
3 x 1m wide PROPANEL® XL Shower Wall panels
2 x PROPANEL® XL internal trim
2 x PROPANEL® XL end cap trims
6 x super strong adhesive
1 x silicone sealant
Additional information
| | |
| --- | --- |
| Dimensions | 2400 × 1000 × 10 mm |
| Thickness | 10mm |
| Range | XL |
| Pack Size | Individual |
| Brand | PROPANEL® |
| Colour | Grey |
| Fire Rating | Class 1 |
| Length | 2400mm |
| Material | PVC |
| Panel Coverage | 2.4m² |
| Panel Size | 2400mm x 1000mm x 10mm |
| Profile | Tongue & Groove |
| Room Suitability | interior walls & bathrooms |
| SKU | PPXLUCMG120 |
| Panel Width | 1000 |
| Panel Type | Shower Wall Panels |
PROPANEL®
PROPANEL® is a market leader in decorative PVC cladding panels for both ceilings and walls. With a wide range of the latest styles and innovations, their panels are a premium brand quality that stands out from the competition by their unique strength and quality. What's more, they offer a variety of long-lasting guarantees for peace of mind, unlike other poorer imitations.