8mm Silver Chrome Coving Trim
8mm Silver Chrome Coving Trim
8mm silver chrome effect coving cladding trim for 8mm cladding panels in 2700mm and 4000mm lengths.
Compatible with thicker 8mm cladding panels
Chrome effect finish
Also known as 8mm silver scotia trim
Convex profile
2700mm or 4000mm in length
Easily cut to custom sizes
Suitable for interior ceilings
Helps form a waterproof barrier when sealed
Ideal for bathrooms
Class 1 fire rated
Sold individually
Quick & easy installation
100% Recyclable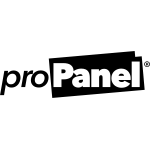 8mm Silver Coving Chrome Effect Trim 2700mm / 4000mm
Achieve a sleek finish by fixing a 8mm Chrome Coving cladding trim along the joint between wall and ceiling
Using a 8mm chrome coving trim provides a decorative finish to your wall to ceiling joints, with a convex profile and insert suitable for thicker 8mm cladding panels.
Coving trims provide an easier and less messy way to cover a wall to ceiling joint, giving you a tidy decorative finish instead of a silicone sealed joint. When it comes to cladding a ceiling the surface's edges will likely be inconsistent, meaning once you cut each panel to size they will unlikely fit perfectly edge to edge, especially if your ceiling is not perfectly square or has many inconsistencies along each edge.
Coving trims are the perfect solution as they cover up anywhere up to 20mm in gaps along the edges, this will save having to painstakingly scribe each panel to fit perfectly.
The Chrome Coving trim provides an excellent shiny and reflective finish between ceiling cladding and wall cladding panels.
We highly recommend using a Chrome Coving trim as a way to cover each ceiling edge, as the other alternative is using silicone, which can end up looking very messy if not done correctly, not to mention any gaps or inconsistent edges will likely be noticeable through even the best of silicone edges.
All of our trims are suitable for wet areas, we recommend applying a bead of silicone along the insert of each trim before fitting the cladding to it, this ensures a water tight seal between the cladding panels and the trim.
Chrome Coving trims are very simple and easy to fit by any DIYer.
The 8mm silver chrome scotia coving trim comes in 2700mm (2.7m) and 4000mm (4m) long lengths and is designed to fit thicker 8mm cladding panels.
Additional information
| | |
| --- | --- |
| Dimensions | 2700 × 5 mm |
| Pack Size | Individual |
| Brand | PROPANEL® |
| Colour | Silver |
| Thickness | 8mm |
| Length | 2700mm, 4000mm |
| Trim Profile | Coving |
| Fire Rating | Class 1 |
| Material | PVC |
| Compatible With | 8mm cladding panels |
| Style | Chrome Effect |
| Room Suitability | interior walls & bathrooms |
PROPANEL®
PROPANEL® is a market leader in decorative PVC cladding panels for both ceilings and walls. With a wide range of the latest styles and innovations, their panels are a premium brand quality that stands out from the competition by their unique strength and quality. What's more, they offer a variety of long-lasting guarantees for peace of mind, unlike other poorer imitations.