Dark Grey Metallic Ash Cladding 5mm x 250mm x 2700mm
Dark Grey Metallic Ash Cladding 5mm x 250mm x 2700mm
In stock
This is the grey metallic ash effect cladding from our range of best selling decor wall panels. These wall panels have metallic metal look throughout that looks great in any bathroom, shower or wall.
Modern Grey Colour
Metallic look
Panels can be purchased individually
Lightweight 5mm thick panel
Coverage of 0.675m²
Each panel is 2700mm x 250mm
Quick and simple to install
No grouting required
Hygienic and easy to clean
100% Waterproof
100% Recyclable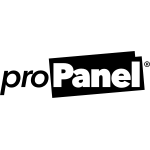 5mm Dark Grey Metallic Ash Cladding
5mm Dark Grey Metallic Ash PVC cladding panels for walls and bathrooms
The Metallic Ash in Dark Grey is an on-trend colour style which will add a beautiful unique stylish look to any wall. Part of the PROPANEL® range of cladding it is quickly becoming a popular wall panel. The Grey Metallic Ash 5mm decorative board is made from PVC making it an ideal choice for bathrooms and shower wet walls being 100% waterproof.
Each 5mm grey metallic ash panel has molten metal reflective style to the design. When the panel catches the light you get a metallic-like reflection. Certainly, an effect tiling won't achieve.
Cladding your walls with this grey metallic ash panel range is simple and cost-effective. It's cheaper than tiling and even plastering. It creates no mess and is easy to clean. What's more, it creates a rather unique stylish finish.
The grey metallic ash cladding panels easily join together with a unique tongue and groove system that easily covers a large area with each panel. You can clad an area in a fraction of the time that tiling would take.
Choosing 5mm grey metallic ash cladding will help you create a unique and stylish look for many areas in your home as it is incredibly durable.
The grey metallic ash range of cladding is not just for the home. Even shops, restaurants and salons use this type of cladding to create a modern quality look, giving the right impression to their customers.
Additional information
| | |
| --- | --- |
| Dimensions | 2700 × 250 × 5 mm |
| Brand | PROPANEL® |
| Style | Metal Effect |
| Colour | Grey |
| Width | 250mm |
| Length | 2700mm |
| Thickness | 5mm |
| Pack Size | Individual |
| Panel Size | 2700mm x 250mm x 5mm |
| Panel Coverage | 0.675m² |
| Panel Type | Wall Panels |
| Size | 250 |
PROPANEL®
PROPANEL® is a market leader in decorative PVC cladding panels for both ceilings and walls. With a wide range of the latest styles and innovations, their panels are a premium brand quality that stands out from the competition by their unique strength and quality. What's more, they offer a variety of long-lasting guarantees for peace of mind, unlike other poorer imitations.