What size trims are needed?
Available in 5mm, 8mm and 10mm thickness, cladding profile trims should match the same depth in thickness as your cladding panels. This will ensure the correct finish and a waterproof barrier when sealed in wet splash areas.
Trims are 2700mm in full length to match the length of regular cladding panels and are easily cut down to desired size.
PVC cladding trims are available for internal corner, quadrant, coving, angle, end cap and other specialist types. They are available in white, chrome and black.

5mm, 8mm, Chrome, Cladding Trims, Internal, PROPANEL®, Quadrant

Silver quadrant cladding trim with a chrome effect finish in 2700mm or 4000mm length.

Compatible with cladding panels
Chrome effect finish
Concave profile
2700mm & 4000mm in length
Easily cut to custom sizes
Suitable for interior walls, bathrooms & ceilings
Helps form a waterproof barrier when sealed
Class 1 fire rated
Sold individually
Quick & easy installation
100% Recyclable

£

5.50 –

£

9.00 inc. VAT
Plastic Cladding Trims for Bathrooms, Walls & Ceilings
What are cladding trims and what are they used for?
Covering any internal, external or open edges with a decorative trim is the best and most simplest way to achieve a nice tidy finish to your cladding. Each trim is available in a style that will compliment any cladding design.
Trims are used to finish off any untidy corners or edges that would have otherwise been exposed once you had finished fitting your cladding, perhaps your ceiling is uneven and you don't have the necessary time or skill to scribe each individual panel to fit the bumps and dips in  the adjoining surface, that is where trims come in. They cover up a multitude of sins without the need to cover with silicone.
Uneven walls that bow or taper towards one end may prove difficult for even the most avid DIYer to cut to, which may result in gaps. With trims these edges do not have to be perfect, as whichever trim is needed will cover most gaps in a decorative fashion.
Why should I fit cladding trims?
Quite often we get asked, 'what is the benefit of using a cladding trim?'
Trims are an excellent way to finish any unsightly gapes or edges that are left after or during the fitting process.
In most situations a trim will be needed to cover untidy cuts or gaps around external edges, internal corners, wall to ceiling cladding, or simply to compliment the cladding edges. Cladding trims provide a clean look rather than using just silicone which can provide inconsistent finish.
Below are a few examples of where using cladding trims would prove very useful:
Covering untidy edges from the cutting process.
Joining uneven or dissimilar type surfaces such as tiles with a H trim.
Covering external corners around window reveals or boxing's with an Angle trim.
Hiding gaps between your wall and ceiling cladding with a Coving trim.
Any cladding that meets an uneven surface or door frame would benefit from an End cap.
A half cladded room, bath panel, or where your cladding would meet a skirting could use an End cap to finish off the edge.
Trim Colours
All of our cladding trims are available in White, Black and Chrome, in both 8mm and 5mm sizes.
Each at a length of 2.7 meters
Trims are essential when it comes to cladding some rooms, it is very unlikely you will encounter a perfectly square room when it comes to fitting your cladding.
A finishing trim for all external corners such as window reveals. Generally the trim is fitted after the cladding has been fitted. The corner angle trim is directly adhered to the corner surface.
Shop corner angle trims

Quadrant trims can be used for corners as well as any internal angles that are of a wider degree. They can be fitted after the cladding and adhered directly to the corner.
Shop quadrant trims

Used as a starter trim in most situations an internal corner is the simplest method of cladding wall to wall, creating the perfect starting and end point for each corner of your room making installation a breeze, without the worry of perfectly cut corners.
Shop internal corner trims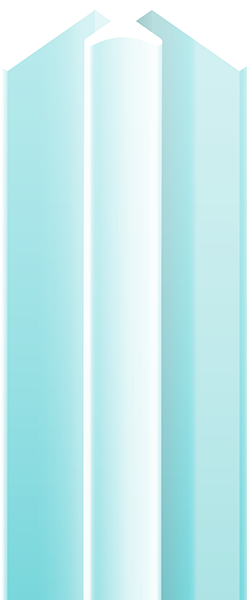 A finishing trim for all external corners, generally fitted before the cladding or during the fitting process as the profile slots onto the cladding.
Shop external corner trims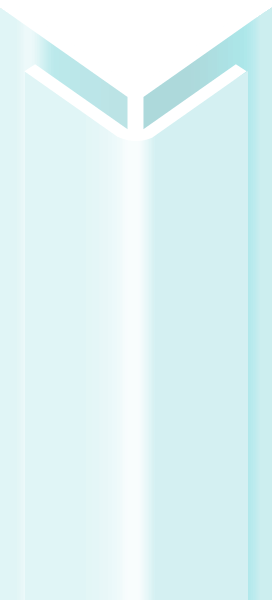 End caps are also known as J trim and end stop. Generally used when cladding up to different surface types or any situation where you are only cladding up to a certain point on a surface. For example such as half cladding a room or cladding within a shower area only.
Also used for extending the length across a surface where the maximum length of a cladding panel is too short for full coverage.
Shop end cap trims

Perfect for jointing two dissimilar surfaces and gaps between surfaces where an End cap would not suffice.
Shop H trims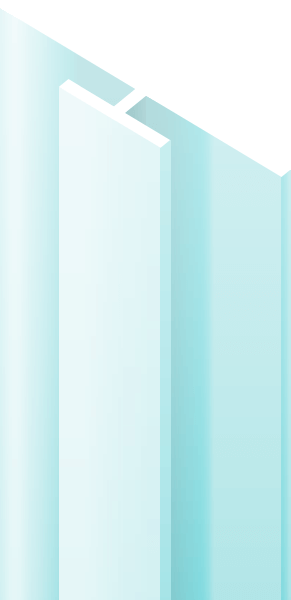 Also known as a Scotia trim, coving is used to bridge the gap between wall and ceiling panels providing a seamless, more decorative finish.
Shop coving trims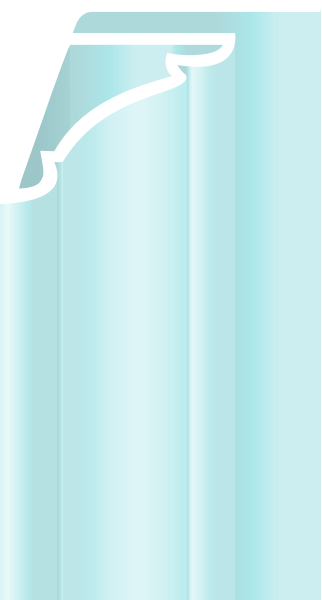 Why Claddingstore.com?
We let our previous customers do the talking us