Small Modern Tile Anthracite Grey 8mm x 250mm x 2700mm
Small Modern Tile Anthracite Grey 8mm x 250mm x 2700mm
In stock
The stunning Modern Tile range of cladding from PROPANEL® can give you the look of tiles for a cheaper cost and less hassle than traditional, regular tiling – plus some extra benefits. Mix and match within the range of panels to create feature walls throughout your room to great effect.
Stunning modern tile effect design!
Mix and match panel designs
8mm thick panel
Panels can be purchased individually
Coverage of up to 0.675m²
Each panel is 2700mm x 250mm
Quick and simple to install
No grouting required
Hygienic and easy to clean
100% Waterproof
100% Recyclable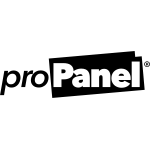 Elevate your walls effortlessly with the PROPANEL® Small Modern Tile Anthracite Grey 8mm. Experience the allure of a modern tile effect without the inconvenience of traditional tiles, thanks to our range of PVC decorative cladding.
Revitalize your space with a contemporary and refreshed ambiance using the Modern Tile effect range from PROPANEL®. This versatile range empowers you to mix and match various wall patterns, granting you the freedom to achieve the appearance of traditional tiles while sidestepping their limitations.
Compared to conventional tiles, our Modern Tile range offers a swift and hassle-free installation process. Enjoy the benefits of impeccable hygiene, easy maintenance, and cost-effectiveness, all without the need for laborious and expensive grouting.
The Anthracite Grey Small Tile serves as an ideal choice for creating a captivating feature wall, boasting small tile designs and a captivating spectrum of anthracite tones. With its sleek matte finish and robust 8mm thickness, this panel seamlessly combines style with practicality, providing enhanced strength and insulation.
Effortlessly complement the Anthracite Grey Small Tile by pairing it with other panels in our Modern Tile range, such as Graphite Large Tile, Graphite Small Tile, and Anthracite Large Tile. Unleash your creative flair and explore a myriad of captivating wall patterns. Each 250mm wide panel is designed to effortlessly harmonize with others, granting you the opportunity to realize your unique vision.
For instance, envision the Anthracite Small Tile enveloping your shower enclosure, while the Graphite Large Tile adorns the remaining walls, creating an eye-catching interplay of contrasting tile sizes and colors. Alternatively, consider adding individual strips of small tiles behind his and her basins for an exquisite touch of personalized elegance. The possibilities are infinite with the PROPANEL® Modern Tile range.
Our panels are thoughtfully engineered to conceal panel joins within the tile pattern, resulting in a near seamless finish that elevates the overall aesthetic. Say goodbye to the hassles of grouting issues, as cleaning becomes a breeze with Modern Tile cladding—simply wipe it clean with warm soapy water for effortless maintenance.
Installing our Modern Tile panels is a straightforward process that accommodates even the average DIYer. Featuring a randomized tile pattern, the panels can be easily cut to fit the vertical height of your room. The installation is designed to be user-friendly, empowering you to achieve professional results with ease.
To install the Anthracite Small Tile, simply cut the panel to your desired dimensions, apply suitable grab adhesive to the rear, and affix it to any even-surfaced wall, including over existing tiles. Enjoy a hassle-free transformation that adds both style and functionality to your space.
Upgrade your walls effortlessly and embrace a new level of style and convenience with the PROPANEL® Small Modern Tile Anthracite Grey 8mm. Immerse yourself in the captivating beauty of modern tile effect cladding without the fuss.
Additional information
| | |
| --- | --- |
| Dimensions | 2700 × 250 × 8 mm |
| Thickness | 8mm |
| Brand | PROPANEL® |
| Colour | Grey |
| Style | Tile Effect |
| Pack Size | Individual |
| Range | Decor, Modern Tile |
| Panel Type | Wall Panels |
| Size | 250 |
| Length | 2700mm |
PROPANEL®
PROPANEL® is a market leader in decorative PVC cladding panels for both ceilings and walls. With a wide range of the latest styles and innovations, their panels are a premium brand quality that stands out from the competition by their unique strength and quality. What's more, they offer a variety of long-lasting guarantees for peace of mind, unlike other poorer imitations.