Matte White Cladding 8mm x 250mm x 2700mm
Matte White Cladding 8mm x 250mm x 2700mm
8mm matte white cladding offers an alternative choice to regular 8mm gloss white cladding. Looks great with plenty versatility. It is a safe and stylish option well suited to a wide range of projects, not just walls and ceilings. With a matte white finish you get a more diffused light finish without the halos from the bulbs often seen in gloss panels. It will give any room a naturally, bright, elegant finish.
Panels can be purchased individually
Stronger 8mm thickness panel
2.7m and 4m lengths available
Panel coverage of up to 0.675m² (on 2.7m)
Each panel is 250mm wide
Quick and simple to install
No grouting required
Hygienic and easy to clean
100% Waterproof
100% Recyclable
Class 1 fire rated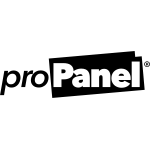 8mm Matte White Cladding
Get a modern & clean look with no fuss 8mm Matte white cladding panels – suitable for bathrooms, kitchens, walls and ceilings.
Quickly refresh any room for that instant, freshly painted look that brilliant white always gives. Made from PVC these no fuss 8mm Matte white cladding panels are an easy choice. Suitable for a variety of applications they are chosen time and again by many installers but without the gloss finish of regular cladding.
Easy to install, 8mm Matte white cladding panels can refresh walls and ceilings without the fuss and mess of paint.
8mm Matte White Cladding
These Matte white cladding panels are the extra strength, heavy duty 8mm thick version. Even more rigid than their lightweight 5mm counterpart.
With a 2700mm standard length these PROPANEL® premium panels give 10mm extra in length than many other sub standard boards. This means you get more panel for your money but the ability to use them in many more applications where your room or ceiling might be that bit longer.
The 8mm thickness makes them more rigid in length and a stronger tongue and groove connection. This makes these panels easier to work with when installing to ceilings and other situations. It simply flexes less. The more robust construction makes 8mm Matte white cladding a perfect choice in heavy use areas such as bathrooms and kitchens.
Matte White Finish
Many do not like the glossy reflective finish of hi gloss white panels and other variants. With a Matte white option you can have the look of a standard painted wall without the light reflection halos. Like always  white is a safe option when it comes to colour choice. It will go with any other colour making it suitable for many situations including bathrooms and kitchens.
These Matte white cladding panels are the perfect solution for your bathroom walls and ceilings. Refreshing your room to look clean and modern, but can be used in many other rooms of your home.
With white PVC cladding you can refresh your bathroom walls and ceilings at a cheaper cost. No need for a wet trade to fully retile your room. No expensive tile adhesives, grouts or professional tiler. You can easily install cladding in a fraction of the time and as a simple home DIY project. It's no wonder so many people choose white cladding for their bathroom makeover.
Additional information
| | |
| --- | --- |
| Dimensions | 2700 × 250 × 8 mm |
| Colour | White |
| Brand | PROPANEL® |
| Panel Size | 4000mm x 250mm x 8mm, 2700mm x 250mm x 8mm |
| Pack Size | Individual |
| Length | 2700mm, 4000mm |
| Width | 250mm |
| Panel Coverage | 0.675m² |
| Thickness | 8mm |
| Panel Type | Wall Panels |
| Size | 250 |
| Length | 2700mm, 4000mm |
PROPANEL®
PROPANEL® is a market leader in decorative PVC cladding panels for both ceilings and walls. With a wide range of the latest styles and innovations, their panels are a premium brand quality that stands out from the competition by their unique strength and quality. What's more, they offer a variety of long-lasting guarantees for peace of mind, unlike other poorer imitations.