White Sparkle Cladding 5mm x 250mm x 2700mm
White Sparkle Cladding 5mm x 250mm x 2700mm
This is the white sparkle effect cladding from our range of best selling decor wall panels. These sparkle wall panels have reflective pieces throughout to generate a twinkle across the surface that looks great in any bathroom or shower. Mix and match with black sparkle wall panels for an even greater impact.
Panels can be purchased individually
Lightweight 5mm thick panel
Coverage of 0.675m²
Each panel is 2700mm x 250mm
Quick and simple to install
No grouting required
Hygienic and easy to clean
100% Waterproof
100% Recyclable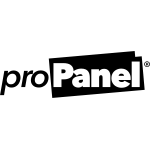 5mm White Sparkle Cladding
5mm White Sparkle PVC cladding panels for walls and bathrooms
Are you looking to brighten up your bathroom or kitchen? Maybe decking out a bar area or cinema room? Try one of our most popular sellers – made from PVC these 5mm white sparkle cladding panels will add some glitz.
Each 5mm white sparkle panel has reflective sparkles embedded in the design. When they catch the light you get a reflection with a beautiful rainbow effect. Certainly an effect tiling won't achieve.
Cladding your walls with this white sparkle effect is simple and cost effective. It's cheaper than tiling and even plastering. It creates no mess and is easy to clean. What's more the white sparkle effect looks great.
You can even mix and match sparkle colour styles. Why not use the 5mm white sparkle alongside these 5mm black sparkle cladding panels to provide a nice contrast in colours. Checkout our other sparkle cladding panels for further colourful options.
These white sparkle cladding panels slip together with a unique click-lock system that easily covers a large area with each panel. You can clad an area in a fraction of the time that tiling would take.
Choosing white sparkle cladding will help you create a unique and stylish look for many areas in your home as it is incredibly durable.
White sparkle cladding is not just for the home. Even shops, restaurants and salons use this cladding to get a bright, modern feel, giving the right impression to their customers.
Additional information
| | |
| --- | --- |
| Dimensions | 2700 × 250 × 5 mm |
| Brand | PROPANEL® |
| Style | Sparkle |
| Colour | White |
| Width | 250mm |
| Length | 2700mm |
| Thickness | 5mm |
| Pack Size | Individual |
| Panel Size | 2700mm x 250mm x 5mm |
| Panel Coverage | 0.675m² |
| Panel Type | Wall Panels |
| Size | 250 |
PROPANEL®
PROPANEL® is a market leader in decorative PVC cladding panels for both ceilings and walls. With a wide range of the latest styles and innovations, their panels are a premium brand quality that stands out from the competition by their unique strength and quality. What's more, they offer a variety of long-lasting guarantees for peace of mind, unlike other poorer imitations.