White Gloss Chrome V Groove Cladding 8mm
White Gloss Chrome V Groove Cladding 8mm
The White Chrome V Groove panel is easily one of our most popular panels, especially for your ceiling. Rather than settling with your dull white painted ceiling, our chrome v groove panels present an exclusive design. Incorporating a shimmering chrome strip that mirrors light and highlights the rest of your room, it adds a touch of extra style to any ceiling.
Panels can be purchased individually
2.7m and 5.5m lengths available
Stronger 8mm thickness panel
Coverage of 0.675m² in 2700mm
Each panel is 250mm wide
Discreet joins
Quick and simple to install
No grouting required
Hygienic and easy to clean
100% Waterproof
100% Recyclable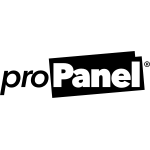 8mm White Gloss Chrome V Groove Cladding 2700mm / 5500mm
These white gloss grooved cladding panels have double V grooves through them. With a stylish decorative chrome inlay through each groove which look great on any wall or ceiling.
Find yourself year after year painting the same ceiling as it seems to lose its crisp freshly painted look after only a few months? Wouldn't it be great if there were a way you could maintain that look without having to dust off the old paint brush? Even trying to add a bit of contrast without messing around with templates or stencils?
These white high gloss twin chrome groove cladding panels provide you with just that – a clean and fresh look without the hassle of painting or touching up regularly. Once fitted you will be presented with a pristine look that dazzles and breaks away from the norm of a typical white ceiling. It's an alternative option to standard white ceiling cladding or the white gloss twin groove cladding if you want something a non-standard without straying too far away from modern design trends.
Our white gloss twin chrome groove cladding is a great alternative, solving repetitive ceiling painting headaches.
The integrated chrome strip, glistens as it reflects light alongside a clean, brilliant white high gloss panel. A v-grooved design achieves an uninterrupted chrome pattern as all joints are hidden within the lines.
The grooved construction adds an extra level of structural support which is essential for any ceiling cladding. It also gives the look of smaller individual panels but half the installation time of doing those individual panels separately.
The White Gloss Chrome Double Inlay V Groove is available in 2700mm (2.7m) and 5500mm (5.5m) lengths for longer ceilings such as kitchen diners, extensions and commercial applications.
Additional information
| | |
| --- | --- |
| Dimensions | 2700 × 250 × 8 mm |
| Brand | PROPANEL® |
| Colour | White |
| Pack Size | Individual |
| Style | Grooved |
| Length | 2700mm, 5500mm |
| Size | 250 |
PROPANEL®
PROPANEL® is a market leader in decorative PVC cladding panels for both ceilings and walls. With a wide range of the latest styles and innovations, their panels are a premium brand quality that stands out from the competition by their unique strength and quality. What's more, they offer a variety of long-lasting guarantees for peace of mind, unlike other poorer imitations.