White Gemstone Cladding 5mm x 250mm x 2700mm
White Gemstone Cladding 5mm x 250mm x 2700mm
Out of stock
5mm White Gemstone cladding is one of our best selling plastic panels because they are lightweight and look great. With so many types of projects they can be used for, they are a safe choice for your bathrooms, walls and ceilings. With a subtle sparkle finish they reflect light well, making any room look clean and bright while adding a bit of character.
Panels can be purchased individually
Lightweight 5mm thick panel
Panel coverage of up to 0.675m²
Each panel is 2700mm x 250mm x 5mm in size
Quick and simple to install
No grouting required
Hygienic and easy to clean
100% Waterproof
100% Recyclable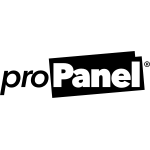 White Gemstone Cladding 250mm x 2700mm x 5mm
5mm thick White Gemstone PVC cladding panels – suitable for bathrooms, kitchens, walls and ceilings.
Our spectacular White Gemstone cladding may just be what you need to brighten up your tired looking bathroom, kitchen or even bedroom. This particular range of our sparkle panel has a more subtle sparkle effect compared to our other designs.
The sparkles embedded in the panel are smaller and more tightly packed together, resulting in a more refined, consistent and glistening sparkle across the face of each panel.
You could say the surface will look as if it has been sprinkled with glitter, making the entire surface shimmer.
White Gemstone would suit a variety of applications not just bathrooms and kitchens, any area that could do with a bit of glamour, such as salons and nail parlours would really benefit from glimmering wall and ceilings, adding to the elegance and flashy aspects expected of such places.
Our gemstone cladding range is designed to be hygienic and easy to clean making it perfect for most interior applications, especially high use areas that require regular cleaning, our cladding makes it a doddle.
Being only 5mm in depth these White Gemstone cladding panels are useful in situations where clearance is restricted and a thinner panel is needed as to not overlap adjoining surfaces. Laying onto a wall's surface you lose less room space all around using 5mm versus the 8mm which can be important when laying on top of tiles or installing to on your ceiling.
You may already have tiles on a wall and fitting an 8mm panel onto the surface may bring it over the top of your skirting boards or architraves. By using a thinner 5mm White Gemstone wall panel you can stay within the limits for a better finish. As an added benefit to installing directly to tiles the 5mm wall panels strength and rigidity will be boosted due to the solid surface underneath, saving you both time, mess and money.
There are certainly plenty applications where a 5mm White Gemstone wall panel can be beneficial or a cheaper alternative.
With 5mm White Gemstone PVC cladding you can refresh your bathroom walls and ceilings at a cheaper cost than a full retile. No need to buy tile adhesives, grouts or hire a professional tiler for the correct finish. You can easily install cladding in a fraction of the time and as a simple DIY project. It's no wonder so many people choose White Gemstone for their bathroom makeover.
Additional information
| | |
| --- | --- |
| Dimensions | 2700 × 250 × 5 mm |
| Colour | White |
| Brand | PROPANEL® |
| Style | Sparkle |
| Panel Size | 2700mm x 250mm x 5mm |
| Pack Size | Individual |
| Length | 2700mm |
| Width | 250mm |
| Panel Coverage | 0.675m² |
| Thickness | 5mm |
| Panel Type | Wall Panels |
| Size | 250 |
| Length | 2700mm |
PROPANEL®
PROPANEL® is a market leader in decorative PVC cladding panels for both ceilings and walls. With a wide range of the latest styles and innovations, their panels are a premium brand quality that stands out from the competition by their unique strength and quality. What's more, they offer a variety of long-lasting guarantees for peace of mind, unlike other poorer imitations.