Black Stone Tile Effect Cladding 8mm x 250mm x 2800mm
Black Stone Tile Effect Cladding 8mm x 250mm x 2800mm
In stock
Regularly mistaken as real tiles this graphite coloured panel features a stunning tile effect, with realistic textured grout lines that gives you the luxury look of tiles for a fraction of the price. It is often mistaken for actual tiles at first glance as many people have not seen decorative cladding of this type before.
CUTLINE – Realistic tile effect grout lines!
Stronger 8mm thickness
Tile effect decor range
Panels can be purchased individually
Coverage of 0.7m²
Each panel is 2800mm x 250mm
Quick and simple to install
No grouting required
Hygienic and easy to clean
100% Waterproof
100% Recyclable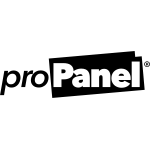 8mm Graphite Stone Tile Effect Cladding
Waterproof Graphite Stone Tile PVC Cladding Panels
Graphite Stone Tile Effect panels feature realistic tile attributes such as textured grout lines that feel like real tile grouting when you touch them. It gives you the impression of a tiled wall. This effect is known as cutline. This particular panel is a darker colour than the grey tile effect cladding panels offering a darker, neutral alternative in this modern realistic stone range.
The grout lines are featured along the edge of each panel and periodically across the face creating an excellent tile effect. An added, engineered benefit over regular bathroom cladding, these grout lines also hide the panel joins. This effect is continuous across the entire surface while hiding all joints within the grout lines.
With tiled walls you eventually have to redo rotten or old grout as it discolours and weakens over time. Why not save yourself on cost, time and hassle? Withe these Graphite Stone Tile Effect panels you will never have to touch up any grouting as they're incorporated directly into the design of the panels instead.
They can be fitted either horizontally or vertically depending on the look you're going for. Both orientations provide an excellent tile effect. Alternatively align the grout lines for a different style over a staggered masonry effect.
Save yourself on cost with our cutline graphite stone tile effect cladding instead of real tiles. No tile adhesive, no grouting and considerably less mess. Tile effect cladding is easy to install for any regular DIY-er and takes very little time to fit.
Additional information
| | |
| --- | --- |
| Dimensions | 2800 × 250 × 8 mm |
| Brand | Proplas |
| Colour | Grey |
| Pack Size | Individual |
| Style | Tile Effect |
| Range | Decor |
| Thickness | 8mm |
PROPANEL®
PROPANEL® is a market leader in decorative PVC cladding panels for both ceilings and walls. With a wide range of the latest styles and innovations, their panels are a premium brand quality that stands out from the competition by their unique strength and quality. What's more, they offer a variety of long-lasting guarantees for peace of mind, unlike other poorer imitations.