Grey Volterra
Grey Volterra
£104.99 – £224.99 inc. VAT
The stunning marble effect of the Grey Volterra Gloss or Grey Volterra Texture (matte finish) adds the wow feature to any wall in your room. Truly make a statement with this natural Tuscan inspired shower wall panel.
Available in a choices of widths, 1200, 900 & 600
Strong 10.5mm thick moisture resistant MDF core
Water resistant – suitable for bathrooms and showers
Each panel is 2440mm in height
Proclick option – tongue & groove – mechanical locking system
Watertight 15 year guarantee
No grouting required
Hygienic and easy to clean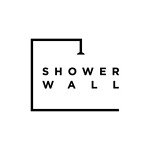 Being part of the Marble Collection, Grey Volterra Gloss Showerwall panels add a luxury statement look to any room you install to.
The natural marble finish is a beautiful eye catching design. Part of the Marble Collection it screams luxury. It can stand up as the main feature in any room you choose. A look you simply cannot get from bathroom tiles.
Tuscan inspired
Inspired by the Italian Tuscan region – known for some of the world's most recognisable architecture and Renaissance art – the Grey Volterra Gloss has character in abundance.
With intricate marbling veins blended with beautiful grey colouring, the Grey Volterra Gloss looks great as your feature wall backdrop. Whether that be behind your bath or shower enclosure.
Grey Volterra Showerwall comes in two finishes – gloss and texture. Therefore you can choose depending on the desired look you wish.
Grey Volterra Gloss SW53
The Grey Volterra Gloss version (SW53) gives off a smooth hi-gloss shine. It reflects the light around your room. With the gloss look it suits well within a bathroom. With a grout free finish it is easy to wipe clean.
Grey Volterra Texture SW54
Alternatively the Grey Volterra texture version (SW54) offers a natural, subtle textured feel in a matt finish. You can run your hand over it to touch and feel the marbling within the panel.
Whichever size and finish you choose the Grey Volterra is a beautiful panel you won't be disappointed in choosing.
What is Proclick technology?
An engineered mechanical locking system, Proclick is engineered to provide a watertight, seamless finish that is close to invisible. Proclick allows installation to be quicker than other alternatives with an easy click design that locates quickly and easily into place without the additional costs of joining trims.
Grey Volterra panelling is available in 600mm (579mm finished) and 1200mm (1179mm finished) widths in the Proclick variant. 900mm is available upon request and is supplied made to order.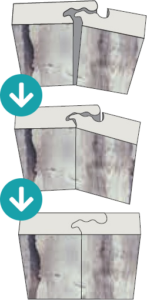 The Grey Volterra Showerwall is available in 3 different sizes – 1200mm, 900mm and 600mm, together with a Proclick and square edge. With a 10.5mm thick MDF moisture resistant core the Showerwall panel is strong and durable to stand up to your daily rigours. You can have peace of mind with a 15 year guarantee when installed and fitted to manufacturer guidelines.
Variations
MSSPGRVOGPCZ15000 – Grey Volterra Gloss 600mm Proclick (SW53)
MSSPGRVOTPCZ15000 – Grey Volterra Texture 600mm Proclick (SW54)
MSSPGRVOGZZZ22000 – Grey Volterra Gloss 900mm Square Edge (SW53)
MSSPGRVOTZZZ22000 – Grey Volterra Texture 900mm Square Edge (SW54)
MSSPGRVOGPCZ29000 – Grey Volterra Gloss 1200mm Proclick (SW53)
MSSPGRVOGZZZ29000 – Grey Volterra Gloss 1200mm Square Edge (SW53)
MSSPGRVOTPCZ29000 – Grey Volterra Texture 1200mm Proclick (SW54)
MSSPGRVOTZZZ29000 – Grey Volterra Texture 1200mm Square Edge (SW54)
Panel size availability chart
Below is a table displaying the variety of sizes and edges available for Showerwall panels. The finished face is the final face of the panel visible.
| Panel size | Height | Thickness | Finished width | Weight |
| --- | --- | --- | --- | --- |
| 600 Proclick | 2400mm | 10.5mm | 579mm | 12KG |
| 900 Square Edged | 2400mm | 10.5mm | 900mm | 15KG |
| 1200 Proclick | 2400mm | 10.5mm | 1179mm | 24KG |
| 1200 Square Edged | 2400mm | 10.5mm | 1200mm | 24KG |
Showerwall is available in a 900 Proclick on a made to order basis. Please contact us for more details or how to order.

Manufactured in the UK
High quality panels engineered to the highest standards

15 year guarantee
Rest assured with long term peace of mind
Additional information
Dimensions
N/A
Profile

Proclick, Square Edge

Brand

Showerwall

Country of Manufacture

United Kingdom

Thickness

10.5mm

Length

2440mm

Width

1179mm Proclick,
579mm Proclick,
900mm Square Edge,
1200mm Square Edge,

Pack Size

Individual

Colour

White

Range

The Marble Collection

Sub Range

Lightning

Features

Click system,
Cost effective,
Easy clean,
Easy to install,
Fire rated,
FSC certified,
Hygeinic,
Mould resistant,
Suitable for wet and dry areas

Room Suitability

interior walls & bathrooms

Waterproof

Yes

Style

Marble

Finish

Gloss (SW53), Textured (SW54)

Material

High Pressure Laminate, Moisture Resistant MDF

Fire Rating

EN13501

FSC

FSC – TT-COC-001805

CE Marked

Yes

Code

MSSPLIMAPCZZ29000, MSSPLIMAPCZZ15000, MSSPLIMAZZZZ29000, MSSPLIMAZZZZ22000

Size

1200, 600, 900