Small Modern Tile Graphite Grey 8mm x 250mm x 2700mm
Small Modern Tile Graphite Grey 8mm x 250mm x 2700mm
Out of stock
The stunning Modern Tile range of cladding from PROPANEL® can give you the look of tiles for a cheaper cost and less hassle than traditional, regular tiling – plus some extra benefits. Mix and match within the range of panels to create feature walls throughout your room to great effect.
Stunning modern tile effect design!
Mix and match panel designs
8mm thick panel
Panels can be purchased individually
Coverage of up to 0.675m²
Each panel is 2700mm x 250mm
Quick and simple to install
No grouting required
Hygienic and easy to clean
100% Waterproof
100% Recyclable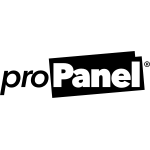 PROPANEL® Small Modern Tile Graphite Grey 8mm
Modern tile effect cladding without the hassle of regular tiles
Get a modern, fresh look for your walls in next to no time with the Modern Tile Effect range of PVC decorative cladding from PROPANEL®. The Small Modern Tile Graphite Grey panel can be mixed and matched with the rest of the Modern Tile Effect range to give your wall patterns the look of tiling without the negatives of traditionally installed tiles.
The Modern Tile range is easy and quick to install in comparison to traditional tiles. It also comes with the benefits of being hygienic, easy to clean and a lower cost to install. Whats more there is no messy, expensive grouts to maintain.
Graphite Grey Small Tile looks great with
The Graphite Grey Small Tile looks great as a feature wall with its small tile designs and range of graphite tones throughout the tiles. It has a matte finish to the panel and comes in an 8mm thickness for extra strength and insulation.
The Graphite Grey Small Tile can be paired well with the alternative panels within the Modern Tile range as well including Anthracite Large Tile, Anthracite Small Tile and Graphite Large Tile.
Mix up your wall patterns with Modern Tile
The Modern Tile range from PROPANEL® gives you the chance to mix and match your panels across your wall. As the panels are 250mm wide each individual panel can be mixed to give you the design you desire.
Mix the Anthracite Small Tile around your shower enclosure and complete the rest of your walls with the Anthracite Large Tile to give both a contrast in tile size and colour. Alternatively maybe you might like to have an individual strip of small tile behind each his and her's basins. The choice is entirely yours with the Modern Tile range from PROPANEL®.
Each of the panels carefully hides the joins of the panels within the design of the tiles for a near seamless finish.
You don't have to redo grouting when it starts to break away or discolour. Modern Tile Effect cladding simply wipes clean with warm soapy water.
Modern Tile is easy to install
With a randomised tile pattern across all the range, you can simply cut the panel and install to the vertical height of your own room. The pattern is designed to be random making the installation incredibly easy, even for an average DIYer.
To install the Graphite Small Tile to your wall, cut and apply suitable grab adhesive to the rear of the panel and stick to an even surfaced wall, even over existing tiles!
Additional information
| | |
| --- | --- |
| Dimensions | 2700 × 250 × 8 mm |
| Range | Decor, Modern Tile |
| Pack Size | Individual |
| Thickness | 8mm |
| Brand | PROPANEL® |
| Style | Tile Effect |
| Colour | Grey |
| Panel Type | Wall Panels |
| Size | 250 |
| Length | 2700mm |
PROPANEL®
PROPANEL® is a market leader in decorative PVC cladding panels for both ceilings and walls. With a wide range of the latest styles and innovations, their panels are a premium brand quality that stands out from the competition by their unique strength and quality. What's more, they offer a variety of long-lasting guarantees for peace of mind, unlike other poorer imitations.