Statuario White Marble Bathroom Wall Panels
Statuario White Marble Bathroom Wall Panels
In stock
Introducing the elegant Statuario Marble Panels by PROPANEL®. Transform your bathroom with these exceptional wall panels, featuring a sleek and contemporary white marble with graceful grey veining, creating a luxurious and stylish atmosphere. With easy installation and minimal upkeep, these 10mm thick PVC panels offer a hassle-free solution to elevate your space with an artistic touch that will leave your guests in awe.
Exclusive to Cladding Store
Suitable for bathrooms, showers, wetrooms and kitchens
10mm thickness – Super-Strong panel
Wall coverage of 1.62m²
Less joins leaving a near seamless finish
Purchase individually
Quicker to install than tiles
No grouting or expensive adhesives required
Simple to install
Hygienic and easy to clean
100% Waterproof
Recyclable
Fire rated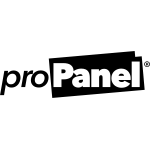 Introducing the Statuario Marble Panels from the LUUX collection, featuring a mesmerizing white marble with graceful grey veining, exuding elegance and sophistication. Elevate your bathroom with these captivating wall panels, designed to transform your space with an artistic touch.
The Statuario Marble panels showcase the graceful veining patterns of natural marble, adding depth and beauty to your surroundings. With dimensions of 2700mm in height, 600mm in width, and a robust 10mm thickness, these panels offer a modern aesthetic while ensuring enduring performance.
Manufactured from premium-grade PVC material, these panels provide the alluring look of marble at an affordable price, requiring minimal maintenance. Their tongue & groove profile ensures easy installation, resulting in a secure and seamless appearance. Each pack contains 2 panels, covering up to 1.62m² per panel, offering flexibility to customize according to your needs.
Embrace the advantages of Statuario Marble panels, delivering a consistent finish comparable to traditional tiles, with added benefits. Enjoy the convenience of quick installation, saving you time and effort. Bid farewell to grout maintenance as these panels are easy to clean and require minimal upkeep, while their near seamless finish adds a touch of sophistication to your bathroom.
These panels boast 100% waterproof properties, making them perfect for wet areas like showers and bathrooms. With a Class 1 fire rating, they prioritize safety and peace of mind. Furthermore, they are environmentally friendly and recyclable, contributing to a sustainable environment.
Immerse your bathroom in the timeless elegance of Statuario Marble Panels, meticulously crafted to replicate the allure of natural marble. Experience a seamless fusion of modern style and classic beauty, leaving your guests in awe. Upgrade your bathroom effortlessly with these high-quality PVC panels, known for their durability and enduring charm.
Additional information
| | |
| --- | --- |
| Dimensions | 2700 × 600 × 10 mm |
| Availability | Click & Collect |
| Brand | PROPANEL® |
| Thickness | 10mm |
| Length | 2700mm |
| Width | 600mm |
| Profile | Tongue & Groove |
| Pack Size | 1 |
| Colour | White |
| Range | LUUX |
| Room Suitability | bathroom walls, shower walls & kitchen walls |
| Waterproof | Yes |
| Style | Marble |
| Finish | Smooth |
| Material | PVC |
| Fire Rating | Class 1 Fire Rated |
| Panel Width | 600 |
| Code | LX622 |
| Size | 600 |
PROPANEL®
PROPANEL® is a market leader in decorative PVC cladding panels for both ceilings and walls. With a wide range of the latest styles and innovations, their panels are a premium brand quality that stands out from the competition by their unique strength and quality. What's more, they offer a variety of long-lasting guarantees for peace of mind, unlike other poorer imitations.